RE-ENERGIZE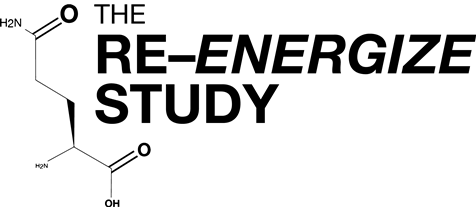 The RE-ENERGIZE Study: RandomizEd Trial of ENtERal Glutamine to minimIZE Thermal Injury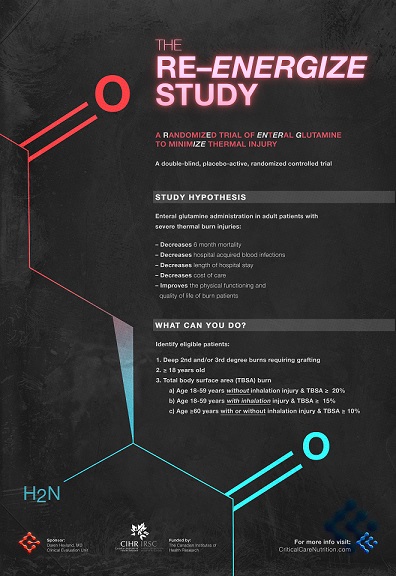 The Clinical Evaluation Research Unit has received a grant worth $5.7 million over 5 years for the international, 60 Acute Care Unit (ICU/Burn Unit) RE-ENERGIZE RCT. The study will investigate the use of glutamine in 2700 patients with severe burn injuries and will evaluate clinical outcomes including mortality and morbidity as well as health related quality of life.
Recruitment: We continue to actively recruit Acute Care Units (Burn Units/ICUs)
Start Date: September 2015
Principal Investigator: Daren Heyland
Funding Agency: Canadian Institutes of Health Research (CIHR)
The current study is registered at ClinicalTrials.gov under the registration ID NCT00985205 and will continue to be updated.
Information about publications and the pilot study can be found on our critical Care Nutrition website, here.
Contact Maureen Dansereau, Project Leader, for more details or if your site is interested in participating.